OUR CONVENIENT LOCATION MAKES IT SIMPLE TO STOP BY FOR A REPAIR or SERVICE! Whats EVEN cooler is we offer REMOTE & On-Site Services! So we can come to your home or office for any of your repair/service needs!
You can Stop into our store today at 6325-5 Falls Of Neuse Road, or give us a call to schedule your remote or on-site service call!
We can get one of our Great Techs headed your direction in NO TIME!
Book online at
www.greattechgeeks.com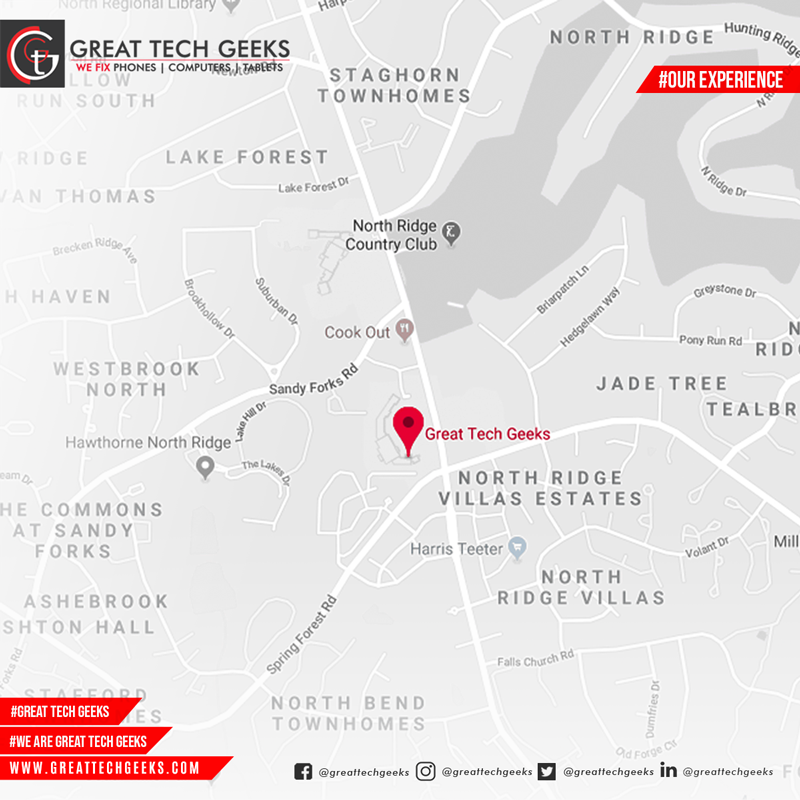 • Hey guys we are offering some awesome deals on our electronic repair services! Right now you can get $20 OFF ON ANY SMARTPHONE REPAIR ???? $30 OFF ON ANY WINDOWS LAPTOP & PC REPAIR ???? & $40 OFF ON ANY APPLE MAC COMPUTER REPAIR! ???????? THIS SALE ONLY LAST UNTIL THE END OF THIS MONTH! SO hurry in schedule an appointment to get your devices fixed today ‼️
You can give us a call at 919-858-6661 ????
We are open Monday-Saturday 10AM-7PM
OR book online by visiting
www.greattechgeeks.com/contact

✅ Damaged HDMI Port? ✅ Damaged Disc Reader ✅Software Update & More! We have the best deals around on #gamesystem #repair #GTG #GreatTechGeeks #Raleigh #US #Durham #Cary #Virginia #DC #Greensboro #RepairTechs #RepairGeeks #RepairExperts #GreatTechs #ElectronicRepair #playstation #xbox #wii #nintendo #wefixitall